Booking and Schedule Resources
This page is a work in progress. Let me know what other information would make your life easier.

Click to download the current "Webcast Request Form"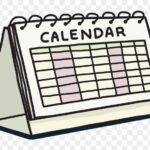 Click to check Odyssey Production calendar.
"

Busy

" dates/time can probably NOT accommodate a Livestream Studio / Vimeo session. We may still be able to assist with WebEx, or On-Location Photography / Video.
"

Tentative

" times are being held by another client. You may still inquire for your event.
"

Working Elsewhere

" is a booking for a colleague. Chris Halper is still available for your requests.
Please allow at least 2-hours between your event and another in the calendar.