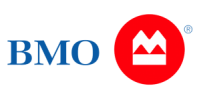 Economic Outlook:
See What's in Store for 2022
December 16, 2021
9:30am Central
You must disconnect from BMO VPN/Pulse Secure.
This video window has been optimized for bandwidth on the BMO network.
Enlarge video only if using an external, high-speed internet connection.
Telephone Dial-in Option:
Phone line is outgoing audio only and not moderated for Q&A.
Meeting ID: 2483 905 3104
Click Here for dial-in options (Long distance charges may apply).