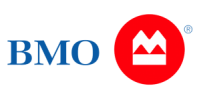 Biden's First 100 Days: A Road to Recovery?
Digital Event Presented by BMO
May 3, 2021
11:00am Eastern
This video window has been optimized for bandwidth on company networks. Enlarge video only if using an external, high-speed internet connection. Disconnect from VPN/Pulse Secure to ensure the best viewing experience.
Telephone Dial-in Option:
Phone line is outgoing audio only and not moderated for Q&A.
Meeting ID: 187 138 8658
Click Here for dial-in options (Long distance charges may apply).